Filtering by Tags: charter schools Clear All
2023
September 01, 2023 | Education
This study investigated the financial impact of cyber charters in Pennsylvania, parents' decision-making about cyber enrollment, and traditional rural school district and cyber leader responses to changing cyber enrollments to inform Commonwealth cyber charter policy. The data suggest that cyber enrollments and costs to rural districts have dramatically increased over time and cyber charter achievement data lag behind both brick-and-mortar charters and traditional public schools.
2015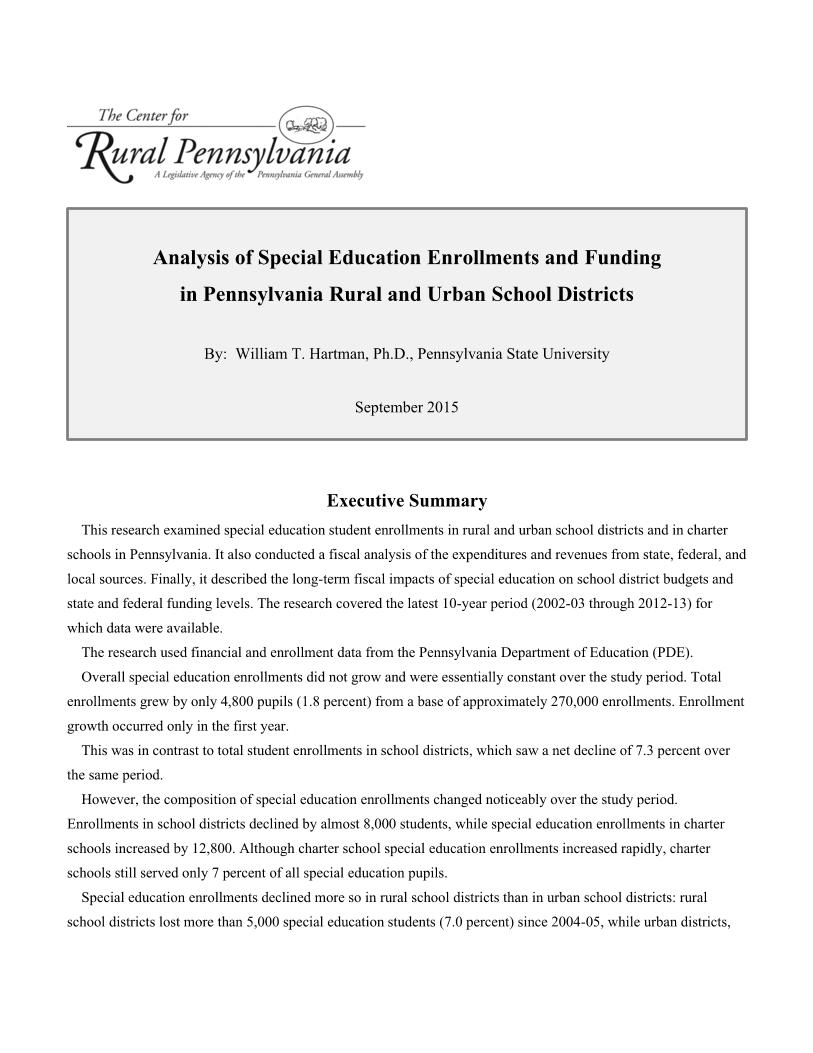 September 10, 2015 | Education
This research examined special education student enrollments in rural and urban school districts and in charter schools in Pennsylvania. It also conducted a fiscal analysis of the expenditures and revenues from state, federal, and local sources. Finally, it described the long-term fiscal impacts of special education on school district budgets and state and federal funding levels. The research covered the latest 10-year period (2002-03 through 2012-13) for which data were available.
2014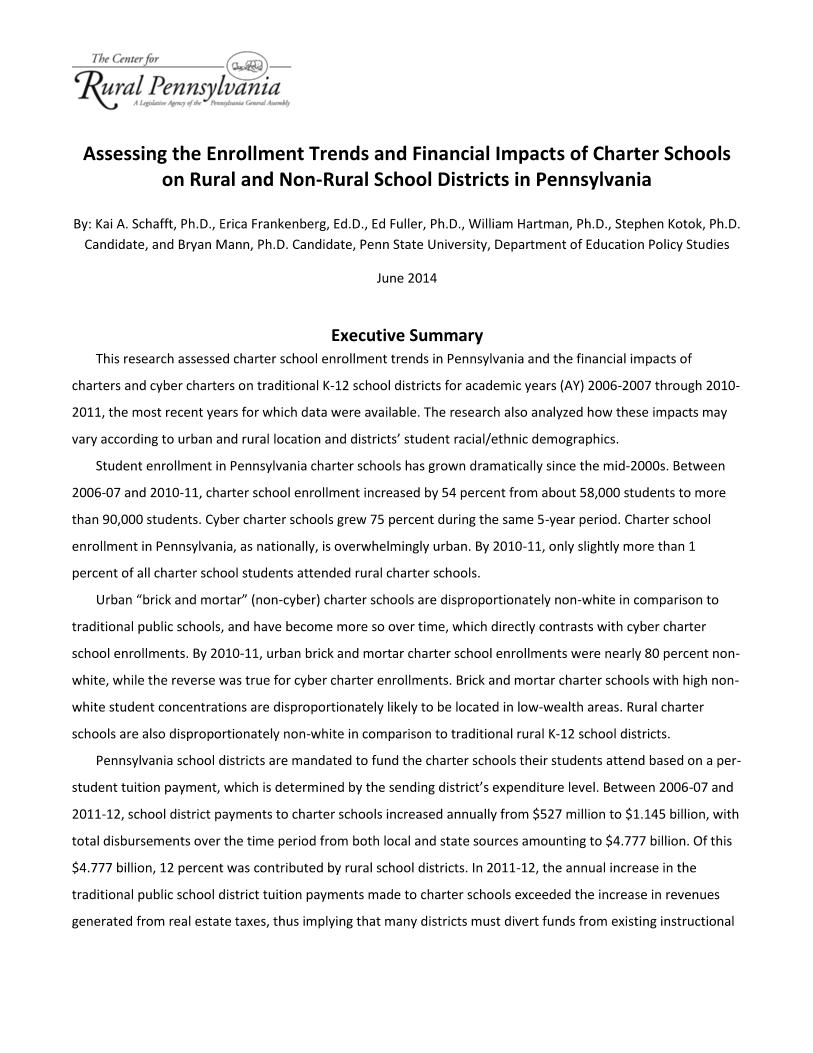 June 18, 2014 | Education
This research assessed charter school enrollment trends in Pennsylvania and the financial impacts of charters and cyber charters on traditional K-12 school districts for academic years (AY) 2006-2007 through 2010-2011, the most recent years for which data were available. The research also analyzed how these impacts may vary according to urban and rural location and districts' student racial/ethnic demographics