Filtering by Tags: covid-19 Clear All
2022
August 25, 2022 | Education
Using a mixed methods approach that combined state-level institutional data, local interviews with school administrators, and school district data, this research examined how COVID-19 has (re)shaped rural school districts' ongoing efforts to identify and address equity concerns along geographic, fiscal, instructional, and racial/ethnic lines across Pennsylvania.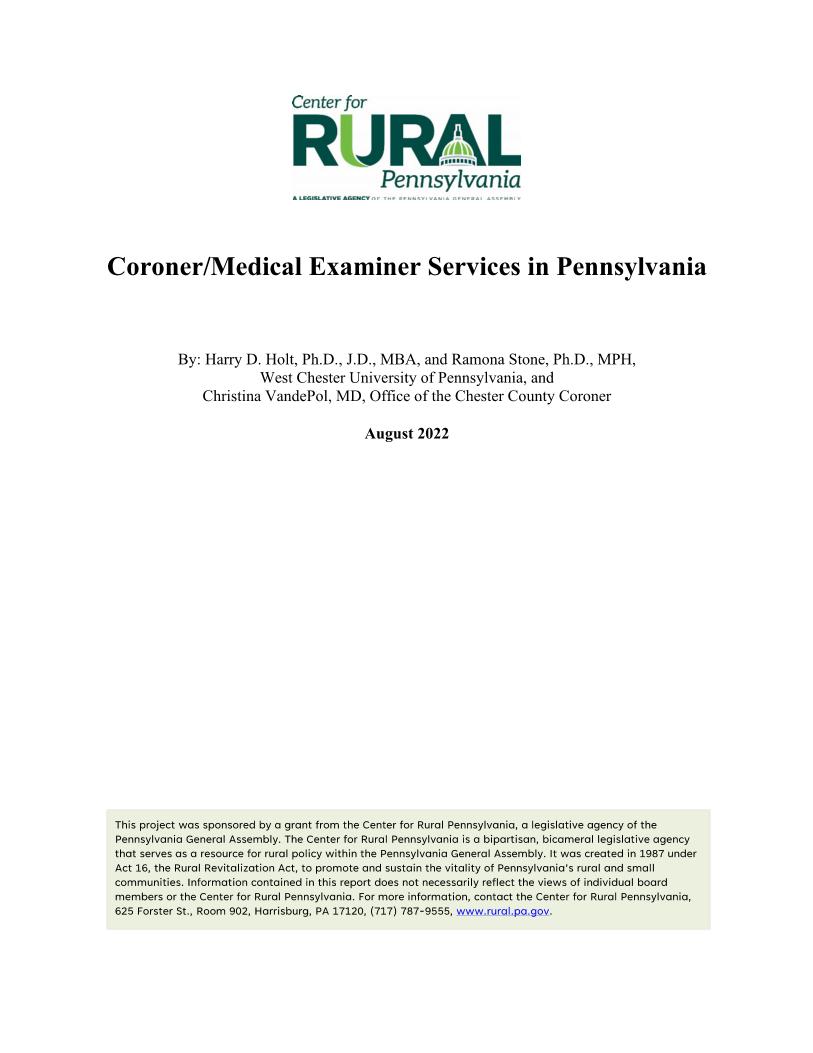 August 02, 2022 | Health Care and Human Services
This research provides information about Pennsylvania coroner/medical examiners (C/MEs) and their offices. It examined office caseloads, funding, facilities, forensic capacity, vehicles and equipment, and staffing and training resources. It also assessed how the opioid epidemic and the COVID-19 pandemic affected county C/ME offices.
2021
October 31, 2021 | Community and Economic Development
The COVID-19 pandemic and extended period of business closures made many Americans re-examine their living and working conditions. Such re-examinations may affect housing markets in Pennsylvania, which have seen an increase in rural home purchases and a decrease in urban home purchases in 2020.