Filtering by Tags: youth youth Clear All
2022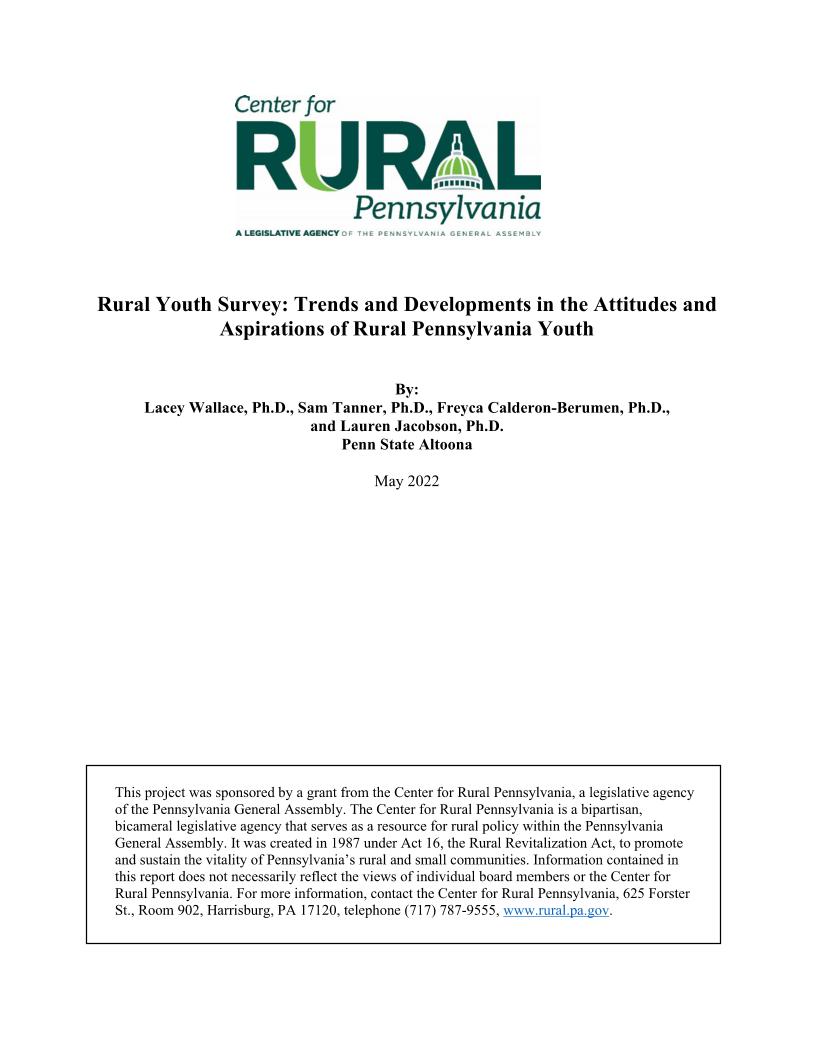 May 18, 2022 | Rural People and Communities
The goals of this project were to document the educational, career, and residential aspirations of rural youth today, to examine the community, family, and peer factors that might shape these aspirations, and to detail the opportunities and barriers that youth experience.
2018
July 16, 2018 | Health Care and Human Services
Understanding youth drug use and violent behavior is an important step in reducing drug use and violence in Pennsylvania. Rural and urban areas may have different rates of drug use and violence and thus require different types of interventions. In terms of alcohol and illicit drug use, the results indicated little overall differences between urban and rural students. However, the analysis only examined the number of prevention programs in a school district and the data did not include details about individual programs operating in schools. Further research could attempt to get more school-specific details about the programs that operated in those schools.
2015
July 10, 2015 | Rural People and Communities