The Center for Rural Pennsylvania 2023 Research Grant Projects
Caring for Pennsylvanians with Dementia and Related Disorders: An Analysis of Needs and Capacity in Rural Areas, 2024-2034
Dr. Sara Grove, Shippensburg University of Pennsylvania
The research team will conduct a comprehensive assessment of current services for individuals with dementia or a related disorder to project demand for services in rural areas of the Commonwealth through 2034. Through the analysis of population and demographic data, as well as interviews with agency staff and caregivers, the researchers will identify potential gaps in service provision, workforce demands, and funding streams. The team will also examine innovative programs and their funding sources employed by other states and nonprofit organizations for their applicability in the Commonwealth.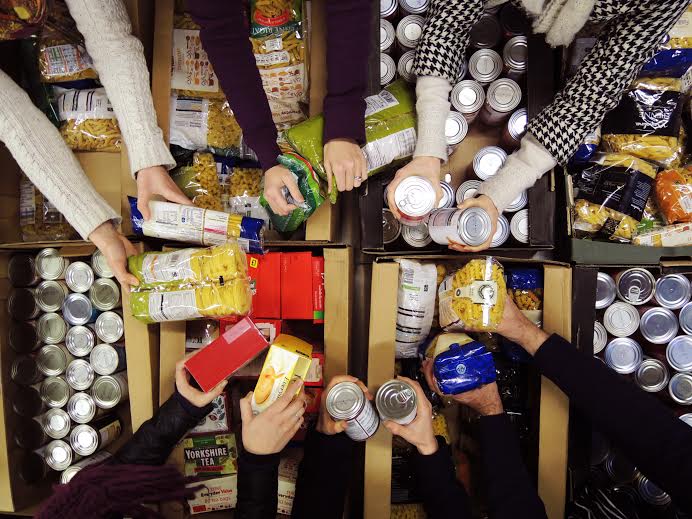 An Examination of Emergency Food Supply and Distribution in Rural Pennsylvania
Dr. Kristina Brant, The Pennsylvania State University
The research team will examine Pennsylvania's capacity to address food insecurity using a multi-methods approach. The team will first conduct a survey and interview with the state's 22 food banks, and will then select four to serve as case studies, which will include conducting site visits and interviewing local partners and clients. The team will identify gaps in food banks' supply and distribution chains, explore challenges reaching vulnerable populations, and trace similarities and differences across urban and rural areas.
Understanding and Addressing the Impact of Solar Development on Pennsylvania Farmland
Professor Hannah Wiseman, The Pennsylvania State University
The research team will explore the economic, social, and land impacts of existing utility-scale solar projects and potential future solar projects on Pennsylvania farmland. The research will employ four case studies highlighting diverse features of solar development. The research team will also explore solar projects in rural New York—a faster growing solar market—to highlight concerns and potential solutions as solar deployment expands in Pennsylvania.
Baseline Assessment, Development Process, and Regulatory Context of Solar Power in Rural Pennsylvania
Dr. Claire Jantz, Shippensburg University of Pennsylvania
The research team will use Geographic Information Systems (GIS) mapping to assess solar development in Pennsylvania and the potential for solar expansion.
Connecting the Dots: Rural Public Libraries as Partners for Small Business and Rural Workforce Growth
Dr. Xiaofeng Li, Pennsylvania Western University Clarion
The research team will investigate the importance of libraries as partners in supporting small business development and workforce growth in rural Pennsylvania. The first phase of the study will use online surveys among librarians, and the second phase will include in-depth focus group interviews with key community stakeholders. The findings could impact future policymaking and contribute to the scholarly and professional conversation on small and rural libraries.
ROADBLOCKS TO REPORTING: EXAMINING BARRIERS THAT DETER DOMESTIC VIOLENCE VICTIM-SURVIVORS FROM REPORTING TO LAW ENFORCEMENT IN RURAL COMMUNITIES OF PENNSYLVANIA
Dr. Emily Strohacker, The Pennsylvania State University
The research team will examine the barriers that prevent or dissuade victims/survivors of domestic violence from reporting their victimization to police. The researchers will also examine the reporting differences, if any, among rural and urban Pennsylvanians. Specifically, the study aims to fill the gaps in the literature by examining the barriers among underrepresented and marginalized groups living in rural Pennsylvania, such as women of color, people with disabilities, and LGBTQ+ individuals.